Quality at Thornton & Ross
Thornton & Ross Ltd recognises that if it is to remain a successful enterprise it can do so only through a continued commitment to excellence in all areas of operations. We have defined quality standards required which are incorporated into a quality system that is in compliance with ICH Q10, ISO9001 and ISO13485. The company operates in accordance with the requirements of the Human Medicines Regulations 2012 and Medical Device Regulations. In addition the company complies with other regulations, including those covering Biocides, Foods, Cosmetics and Weights and Measures. All employees are responsible for operating within the scope of this quality system.
All of the active pharmaceutical ingredients and additional raw materials used in the production are procured from reputable, audited suppliers. Samples from each delivery are tested according to valid and scientifically recognised test methods.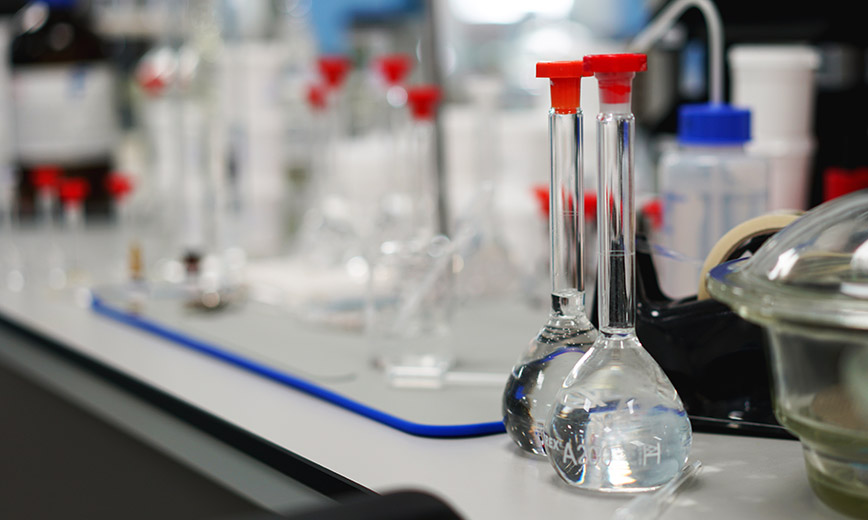 Testing of incoming raw materials
The identity test helps ensure that we have received the correct raw material and we can confidently use it in our production processes.
The delivery is tested for purity, ensuring only good quality raw materials are used in our products. We also check that the material does not contain prohibited amounts of by-products of synthesis, heavy metals or organic solvent residue. A microbiological assessment is also performed on each delivery.
We also carry out additional tests where required. These, for example, include testing the particle size of active ingredients with low water solubility or weight per millilitre, which can be important in production.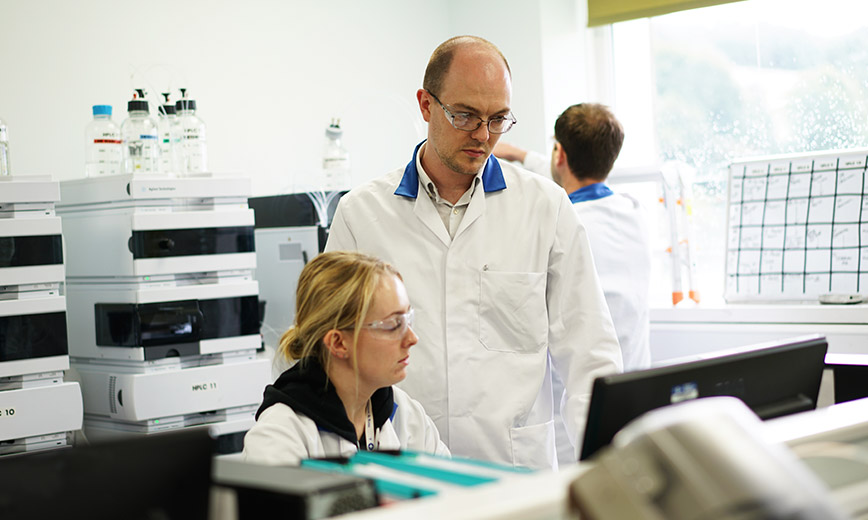 Checks during and after production
During production, in-process checks are carried out and documented in order to confirm that the process remains in its validated state. This helps ensure that we repeatedly manufacture good quality product.
The identity test confirms that the correct active ingredient has been used and that there has been no cross-contamination.
We check the concentration of active ingredient and preservative in the product, so ensuring that it will be effective and safe when used.
We also carry out a number of additional tests such as appearance, odour, weight per millilitre, pH and viscosity. The finished product is also tested for microbiological purity via colony counting and inspections to ensure the absence of pathogenic germs, yeast and mould. All these additional tests help to ensure that the final product is of the required quality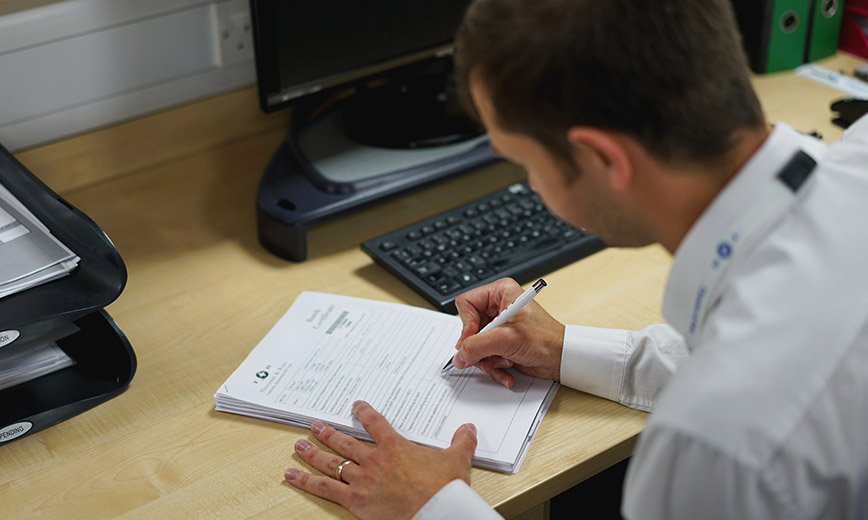 Release to Market
Prior to final release, all batch documents and test results are critically reviewed by members of our Quality Assurance team; our pharmaceutical products are additionally reviewed by one of our EU Qualified Persons. If satisfactory the batch will be approved and is then available for sale
Market Surveillance
After our products have been successfully manufactured and released for sale we still maintain a quality oversight of their use. We have a 24/7 safety information telephone line which can be used to report any adverse events of problems with our products. Thereafter we have systems in place to assess any issue and respond accordingly.